chicken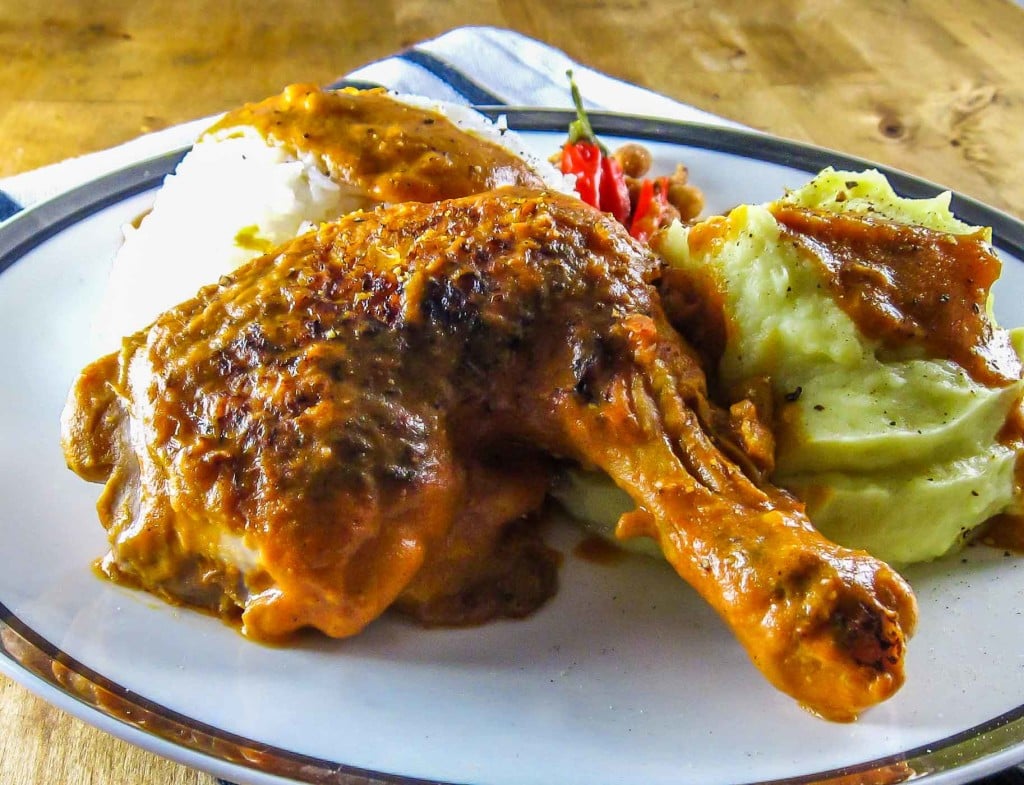 Our third country in this culinary adventure is the Congo.  Specifically, we're looking at the Republic of Congo, because now there are two Congos: Republic of Congo and the Democratic Republic of Congo. It's confusing because I grew up calling the Democratic Republic of Congo "Zaire," but the naming changed in 1997.  For clarity, I'll refer to them as Congo for the Republic of Congo and DR Congo for the Democratic Republic of Congo.
Now that the confusion is out of the way, let's talk about some food.  Congo has a culture of food stretching since it has been inhabited for over 80,000 years, but colonization by the French and Belgians  has influenced the cuisine as well.  There is typically a big emphasis in the meal on a starch, such as maize (corn), cassava, yam, or sweet potato.  These are typically served with a sauce or protein such as goat, fish, or chicken….
We introduced the cuisine of Mozambique to you with our take on Matapa.  Our second dish from Mozambique is the ubiquitous piri piri chicken (also called peri-peri or pili-pili).  While piri piri sauce is popular in Mozambique, it is actually Portuguese in origin and is common to see in other former Portuguese colonies such as Angola, Namibia, and South Africa.  It is a fiery red sauce made up of African birds-eye chilies, lemon juice, vinegar, paprika and other spices that really kicks up the flavor of a chicken.  Don't worry it's not crazy hot, just pleasantly warming….